Fast And Reliable

Storm Damage Repair Gainesville, FL
The weather is a part of everybody's daily life. Sometimes, it's sunny with clear skies, while there are days when everything is dark with heavy rain. In such a case, your only escape in staying dry and comfortable is by staying home.
Storms come unexpectedly, and you'll just be surprised at how strong it is. Your roof should be more rigid than the disaster itself. Keeping your roof in perfect condition at all times is every homeowner and business owner's responsibility.
As a professional roofing contractor, we'll guarantee that you'll have a strong and durable roof that's ready for the next storm. Your roof and siding are the two essential parts of your building that must have proper maintenance.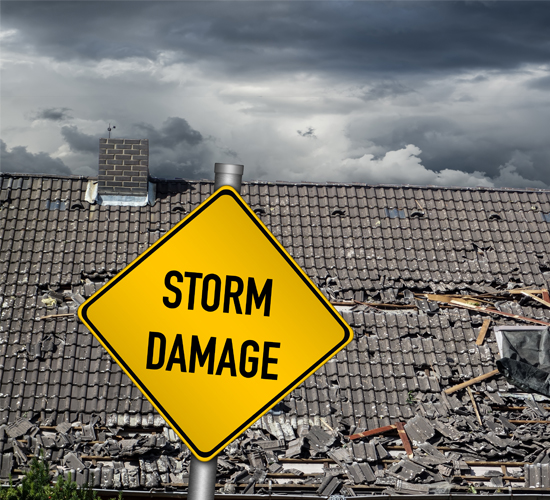 With the different types of storms that we experience in Gainesville, we are committed to resolving your roof and siding problems. We want you to be able to feel safe and sound in your own home or business property. We'll perform roof maintenance, roof repair, or replace your roof and siding quickly without compromising quality workmanship.
Storm Damage Insurance Claims
Minor roofing and siding problems would not require an insurance claim. However, if the damage is severe and is covered by your insurance policy, we can assist you with your storm damage insurance claims process. We know that it's frustrating and stressful talking to insurance companies. We'll inspect and assess the damages in your home or business and properly document everything. We'll gladly discuss the essential things that need to be done with you and your claims adjuster.
After a storm, it is essential to walk around your property and check for visible damages. Your roof is one of the most important functional elements of your home or business. As soon as you see damages on your roof or siding, or if you want to make sure that your roof is intact after a storm. Call us today for a free quote and we'll provide you with a comprehensive inspection and discuss the best possible solution.